Shopping for holiday presents follows a simple flow — identify the giftee, then find a gift that works. But sometimes, it happens the other way around. Making our way through store after store, we end up gravitating toward something without a person in mind, but putting it back on the shelf isn't an option. Yes, some gifts are that good.
It's easy to dismiss potential presents-to-be if there's no obvious future owner. But, sometimes all the fun is in buying the item, then figuring out the lucky winner who gets to have it. Ahead, we've rounded up all the eye-catching goodies we've come across this season, and the perfect people to give them a home for the holidays. They may seem quirky, but we swear — there's a bow-wrapped soulmate for everyone on your list.
At Refinery29, we're here to help you navigate this overwhelming world of stuff. All of our market picks are independently selected and curated by the editorial team. If you buy something we link to on our site, Refinery29 may earn commission.
The Gift: A cozy gray turtleneck. The Giftee: Your roomie who always complains about the apartment being too cold. This oversized turtleneck is sure to warm her right up.
& Other Stories Oversized Turtleneck Sweater, $59, available at & Other StoriesPhoto Courtesy of & Other Stories.
The Gift: A French girl-approved lipstick palette by none other than Jeanne DamasThe Giftee: Your brother's girlfriend who has a certain je ne sais quoi.
Rouje Lip Palette, $45, available at RoujePhoto Courtesy of Rouje.
The Gift: An at-home ramen setThe Giftee: Your college roommate who still hasn't kicked her Box-O-Noodles habit. Teach her what real ramen is like this year.
Urban Outfitters Noodle Set, $20, available at Urban OutfittersPhoto Courtesy of Urban Outfitters.
The Gift: A set of pretty city guides for the new must-travel citiesThe Giftee: Your bestie who's micro-famous on Instagram (or at least is trying to be). Not only is this Thailand city guide four-pack for her jet-setting lifestyle better than your overdone guides to London and Paris, they serve as pretty background pieces in flat lays, too.
LUXE City Guides Thailand Travel Set: Including Bangkok, Phuket & Chiang, $277.55, available at AmazonPhoto Courtesy of Amazon.
The Gift: A travel beauty setThe Giftee: Your long distance BFF, because having super hydrated post-Red Eye skin is reason enough to jump on a plane and come visit.
Omorovicza Travel Set, $150, available at Net-A-PorterPhoto Courtesy of Net-a-Porter.
The Gift: A feminist graphic teeThe Giftee: The college bestie who's always retweeting Jenny Slate and and reposting Instagram memes that fight the good feminist fight.
Wildfang She Came She Saw Tee, $40, available at WildfangPhoto Courtesy of Wildfang.
The Gift: A trendy shaving setThe Giftee: Your best guy friend who swears he "doesn't want anything this year," every year.
Harry's Chrome Winston Set + Shave Cream, $35, available at Need SupplyPhoto Courtesy of Need Supply.
The Gift: The no-fail low heel.The Giftee: The friend who has been suffering through uncomfortable dates for way too long. This season, give the gift of stylish support.
The Row Coco Suede And Satin Mules, $795, available at Net-A-PorterPhoto Courtesy of Net-a-Porter.
The Gift: A tomate basilic scented candleThe Giftee: That friend who's really into (read: snobby about) food. If their taste in cuisine often leans towards gourmet, this is a mouthwatering option that won't disappoint their elevated taste buds.
La Belle Mèche Tomato Basil Scented Candle, 190 g, $44, available at Neiman MarcusPhoto Courtesy of Neiman Marcus.
The Gift: A fancy, feather-trimmed set of pajamasThe Giftee: Your friend who always opts out of Friday night plans in favor of staying in. At least her late night Instagram stories will look good!
Sleeper Light Blue Christmas Pajamas, $265, available at SleeperPhoto Courtesy of Sleeper.
The Gift: Punny napkins that are almost too cute to useThe Giftee: Your friend who loves to host boozy brunches, and was the first to graduate from Solo cups to glassware.
August Morgan Croc-Tails Napkins, $10, available at August MorganPhoto Courtesy of August Morgan.
The Gift: A pair of cashmere slippersThe Giftee: Your deskmate at work, so she'll stop complaining about how uncomfortable her heels are. No one has to know she swapped them out for these bad boys.
Vince Cadie Cashmere Slippers, $98, available at ShopbopPhoto Courtesy of Shopbop.
The Gift: A customizable necklaceThe Giftee: The Pinterest-obsessed newbie mom who feels the need to customize everything (and we mean everything) with her little bundle of joy's name.
Mejuri Engravable Bar Necklace, $269, available at MejuriPhoto Courtesy of Mejuri.
The Gift: A chic carry-all, weekender, and post-workout dirty clothes holder all in oneThe Giftee: This is perfect for your boss who's well, a boss. If she's got a killer sense of style and is the type to charge in at 8 a.m. on the dot after an early morning boxing class, this bag will make her day-to-day commute so much easier.
Béis The Duffle, $83, available at NordstromPhoto Courtesy of Nordstrom.
The Gift: A mini does-it-all kitchen applianceThe Giftee: Your college age cousin who just moved into their first off-campus apartment.
Dash 2 Cup Mini Rice Cooker, $24.99, available at WayfairPhoto Courtesy of Wayfair.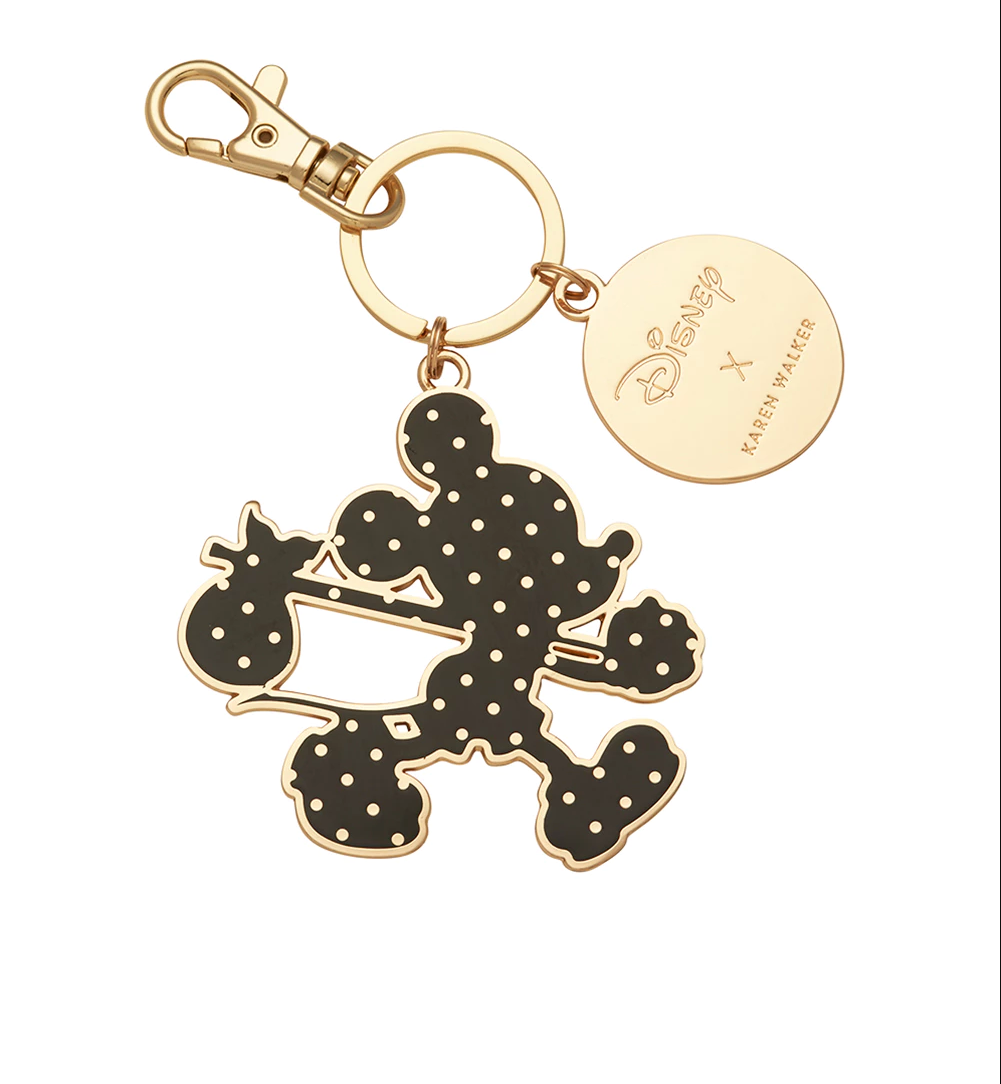 The Gift: A minimalist Mickey Mouse keychainThe Giftee: Your friend who A. really loves Disney or B. is stuck on a nostalgic '90s kid kick and needs a grown-up outlet for their obsession.
Disney x Karen Walker Runaway Mickey Keyring, $32.39, available at Karen WalkerPhoto Courtesy of Karen Walker.
The Gift: A bold tone sweaterThe Giftee: The acquaintance who's been telling you she wants to change up her look, but doesn't know where to begin.
Ganni Julliard Mohair Sweater, $284.99, available at Need SupplyPhoto Courtesy of Need Supply.
The Gift: A terrarium.The Giftee: The first-time homeowner still figuring out the feel of the new space. He's probably too busy picking out a couch to think about the rest of the living room decor.
NCYP Indoor Tabletop Terrarium, $29.99, available at AmazonPhoto Courtesy of Amazon.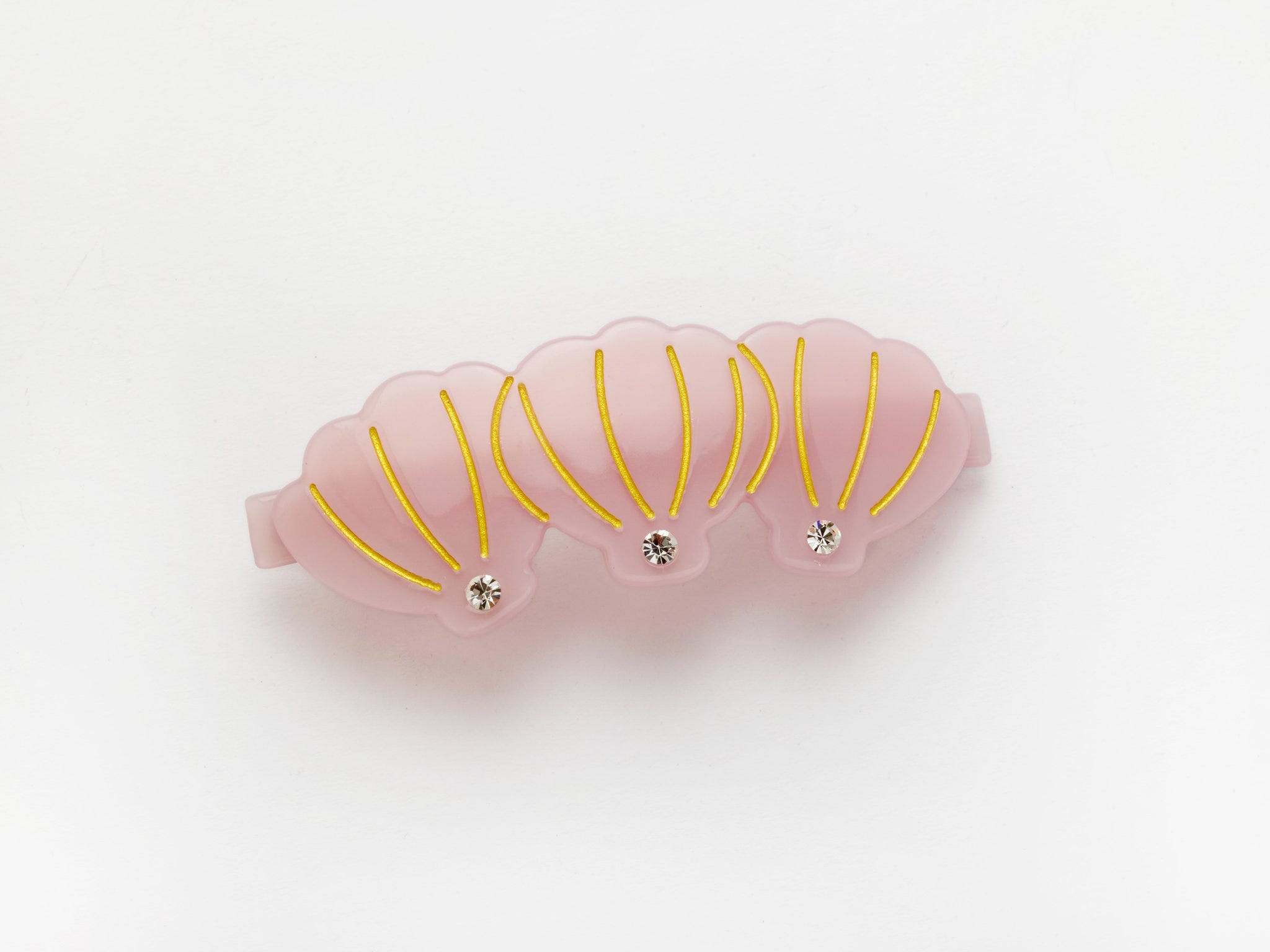 The Gift: A set of bedazzled barrettesThe Giftee: The tween cousin who is somehow mastering today's biggest trends better than you are.
Valet Studio Claudia Clip , $35, available at Valet StudioPhoto Courtesy of Valet Studio.
The Gift: A Stüssy sweatshirtThe Giftee: Your cool teen sibling who has interests you haven't caught onto yet. Instead of deferring to a Target giftcard, go for an unexpected hoodie by none other than this cool-kid streetwear brand.
Stussy Printed Hoodie, $148, available at FarfetchPhoto Courtesy of Farfetch.
The Gift: Modern charcoil air freshenerThe Giftee: The hosts that are taking you in for the holidays when you can't travel home, so they can get some fresh air and some fresh new decor
Morihata Morihata Chikuno Cube, $72, available at AnthropologiePhoto Courtesy of Anthropologie.
The Gift: Heart-embossed shades that take a certain type of person to pull offThe Giftee: Your teen half-sister who just decided she's going to study fashion design in New York City.
Adam Selman x Le Specs Heartbreaker Sunglasses, $104, available at MatchesFashion.comPhoto Courtesy of Matches Fashion.
The Gift: A Vetements-inspired dog hoodieThe Giftee: That friend who can never make brunch or weekend getaway plans since she's too busy sleeping in with her pup.
Petements Dog Hoodie, $48, available at The Frankie ShopPhoto Courtesy of The Frankie Shop.
Like what you see? How about some more R29 goodness, right here?
10 Things To Buy On Etsy Before They're Gone Forever
27 Puffer Jackets That Make Being Bundled Look Chic
17 Gold Dresses To Light Up In This Holiday Season
Read more: refinery29.com