VILSHULT is an IKEA ready-to-hang photo of Amsterdam that has been sold over 427,000 times. After many of my friends asked me why I bought such a "mediocre" photo for my living room, I decided to find out how this photo was made and how it ended up on IKEA's shelves and in almost half a million households. What I learned was fascinating.
I made the 14-minute documentary short film above about my quest to learn the story behind this popular IKEA photo of my hometown.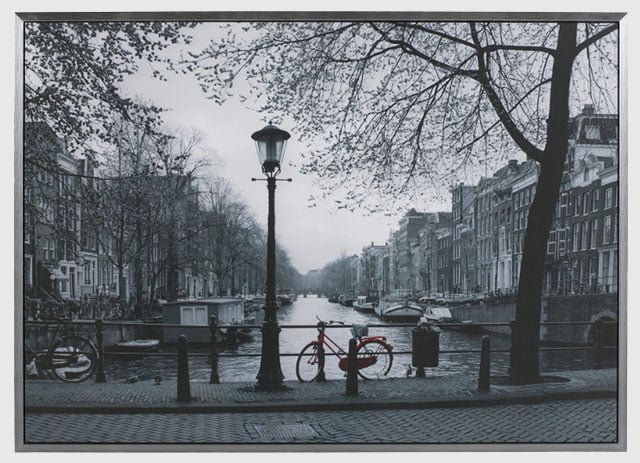 IKEA's VILSHULT picture. Photo by Fernando Bengoechea.
Who made this photo, why was it made, and how did it end up at IKEA?
IKEA's website states that the photographer behind the photo was Fernando Bengoechea.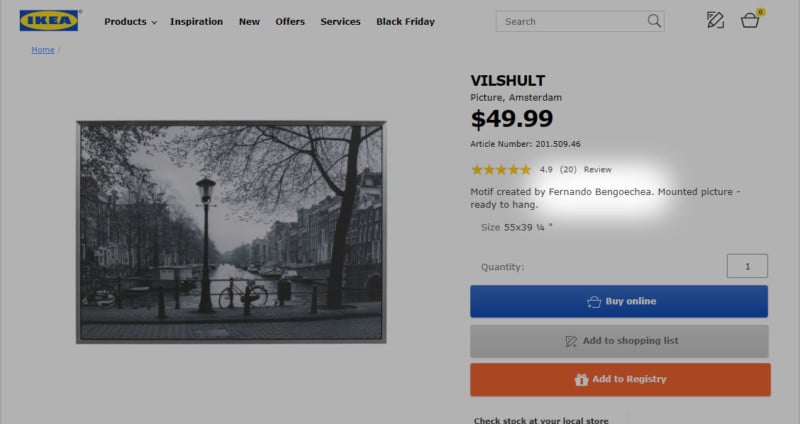 After I started looking for him, it turned out that he went missing in the 2004 Indian Ocean earthquake and tsunami. I then managed to contact his brother Marcelo and learned that he was one of the biggest photographers in New York City at the time he disappeared.
Fernando Bengoechea worked for several big magazines like O Magazine, Vogue, Architectural Digest, and others. He also traveled all over the world and photographed the houses of Madonna, Tommy Hilfiger and the like.
Marcelo directed me to famous interior designer Nate Berkus, Fernando's then-partner who had against all odds survived the tsunami while they were vacationing together. Through Berkus, I got the contact info of the boyfriend before him: Ahmad Sardar Afkami, an architect who's also from NYC.
Afkami told me that the photo was taken in March of 1999 and that Fernando had shot it as a personal message to apologize for a fight they had a couple of days prior.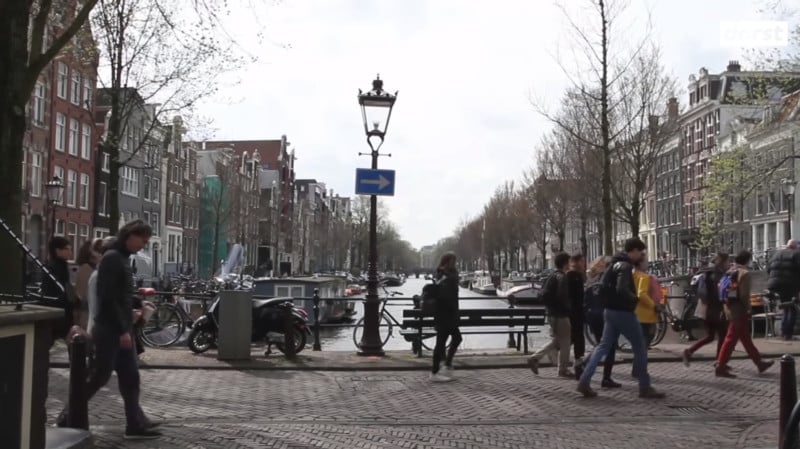 At the canal in Amsterdam where the photo was shot.
All of Fernando's photos that he didn't use for commercial purposes ended up in Corbis' archive. After he died in the tsunami, his photo was picked by IKEA and spread all over the world.
The photo hanging in my living room.
Finally, I got in touch with the lead designer at IKEA who had picked the photo more than 10 years ago. I ask him why he picked the photo, and he told me that the first thing they design at IKEA is the price.
This photo was just very, very cheap, and that's why they picked it.
About the author: Tom Roes is a director based in Amsterdam, The Netherlands. The opinions expressed in this article are solely those of the author. You can find more of Roes' work through his video production company, VPRO Dorst.
Read more: petapixel.com