Sam wins worst Halloween date ever, and we understand why he hates the holiday so much.
It didn't take long for Supernatural Season 14 Episode 4, to show us we were taking a break from the Michael of it all by introducing a unique case of the week.
We knew this was going to come eventually because you can only go over the same thing week after week when it comes to Michael creating super monsters and what his ultimate goal is.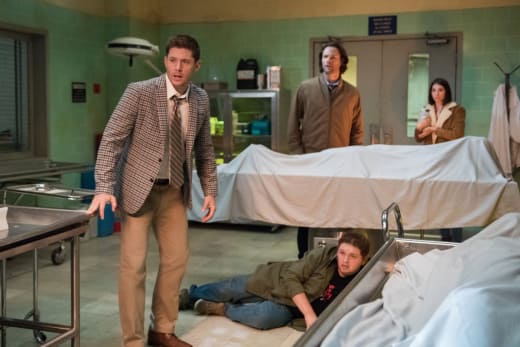 We also have to remember while they try to figure out what Michael is up to there are still cases out there which have to be solved, and what better case then Hatchet Man?
Related: Supernatural Season 14 Episode 3 Review: The Scar
I know I am in the minority, but I have always enjoyed the more playful episodes Supernatural has provided over the years. There's no reason to focus on the doom and gloom of things every week — we have to have some fun with these cases.
Dean watching all the slasher movies and taking complete enjoyment out of them made a lot of sense. He can easily lose himself in them because he lives the life every single day. Also, can you blame the guy for wanting to hibernate in his room?
There are a ton of new people in the bunker, and Dean just got over being possessed by an archangel — the man deserved to be a recluse for a little while and enjoy his pizza in bed.
Related: Supernatural Season 14 Episode 2 Review: Gods and Monsters
Who else was cracking up when Sam and Dean were pointing out the people like each other in the comic book store? Dean did a decent job with Sam's wonder twin, but Sam nailed it by just looking at Dirk and immediately knowing it was Dean's twin.
Dean: She's like your twin. Sam: What? What are you talking about?Dean: Her — soft, delicate features, luxurious hair. She's like your wonder twin.
Permalink: Her — soft, delicate features, luxurious hair. She's like your wonder twin.
Added: November 01, 2018
Dean certainly found a kindred spirit in Dirk; though Dean's utter excitement over Hatchet Man coming to the hospital to get Stuart had me in stitches. Even though Dean puts up a tough guy front, he is truly a nerd at heart and Sam knows it.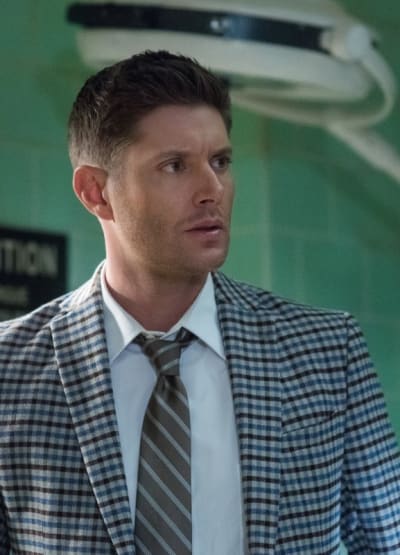 Speaking of Stuart, could you really blame Jordan for going after Stuart? Stuart was the absolute worse! I got reminded why I generally root for the killer in slasher films — the people the killer is after usually deserve it.
Related: Get Shudder via Prime Video Channels for Spine-Tingling & Provocative Films, TV Series & Originals!
I know, I know Stuart didn't actually deserve to be murdered, but there was no problem in scaring the crap out of him in the process. Maybe he'll stop stealing things from his place of employment, or better yet maybe Samantha can just fire him already.
Of course, the best moment came in the end when Sam and Dean were discussing the case. The reason why this hour worked is that they had to find a way to get Dean out of his funk.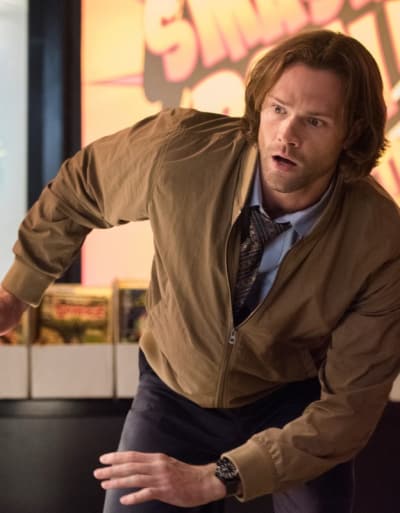 There was no way Dean was going to leave the bunker unless a case came up having to do with Michael. Dean blames himself about everything bad happening because of Michael.
Related: Supernatural Season 14 Episode 1 Review: Stranger in a Strange Land
Sam knew the only way he was going to get Dean out of bed was with a case which would speak to Dean's more childlike side and would have absolutely nothing to do with angels, super monsters and demons.
Who else was pleased with the way Sam was speaking to Dean's mental health versus just telling Dean what happened wasn't his fault?
Sam understood what Dean was going through and he made a great point about Dean only saying yes to Michael because he was trying to protect him, but he made sure to not to mention Dean has to move on with his life.
Sam wants to see his brother get out and be amongst people while also getting to know the new people in the bunker.
While I enjoyed this fun hour of TV, I'm hoping Supernatural doesn't fall into the fluff episodes as they have done in the past. My biggest gripe with them year after year is they start strong but fizzle out on the middle.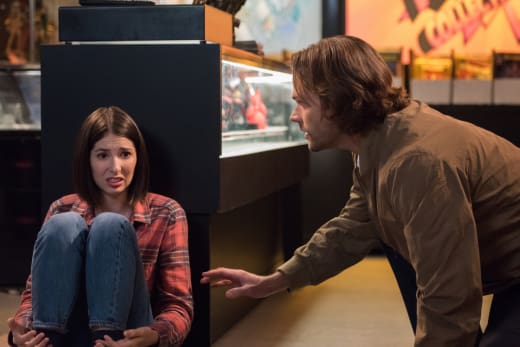 I'm not opposed to Supernatural getting back to their roots by doing a monster of the week, but we can't lose sight of what this season is ultimately about which is Michael and finding a way to take him down. They need to find a way to balance out the big picture.
Now it's your turn to tell me what you think.
Do you like the light-hearted episodes of Supernatural? Or do you feel as though they should focus on the big picture?
Let me know in the comments below.
Want to relieve Hatched Man? Go watch Supernatural online now via TV Fanatic anytime to awaken your nightmares.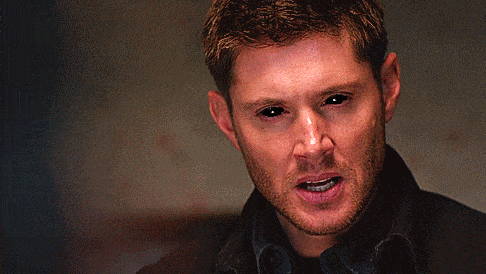 View Slideshow: 15 Hot as Hell Devils and Demons
Read more: tvfanatic.com